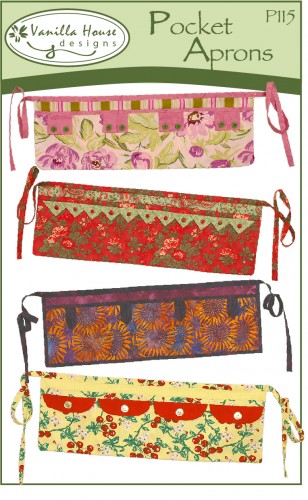 Stylin' four-pocket aprons for anyone wanting to organize their daily tasks. Great for school teachers, homemakers, store clerks, waitresses, vendors, etc. A kid's size too!
You may alos be interested in a newer, similar version of this pattern, the Girly Toolbelt.

This pattern is also featured on the Robert Kaufman website with Home Improvement fabrics by Peter Horjus . Click on the images to see full-sized versions.