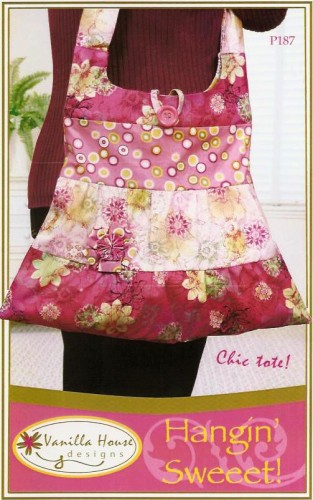 Chic tote!
Absolutely the sweetest tote you can make! So easy–the instructions feature our 'easy gather' technique.

Pattern correction: If your pattern does not have the large 11″x17″ template page included in the packet (for the lining of the satchel), you can download page 7 part a and page 7 part b to print at home. These two PDF pages can be printed on regular paper and taped together to form the template. Alternatively, you can contact us by email or phone and give us your address and we'll mail you the missing template page.
Furthermore, initial versions of Hangin' Sweet did not acknowledge that there are 7 pages total.