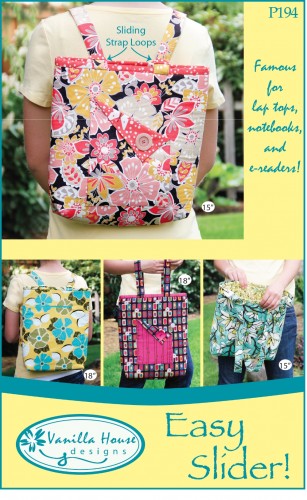 Famous for laptops, notebooks, and e-readers!
This clever back sack has sliding straps that double as satchel handles and back straps. When the back sack is on your back, the straps keep the opening of the sack securely closed. Two sizes: 15-inch notebook size and 18-inch laptop size. Two pocket styles.

Uses rotary cutting techniques!