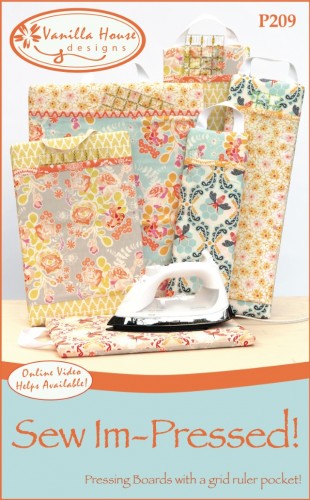 Pressing Boards with a grid ruler pocket!
Learn how to make pressing boards with a handy pocket on the back side for carrying your rotary cutting rulers.
Inside this pattern are web links so that you can view video tutorials that demonstrate techniques found in the pattern.
This pattern is available as a downloadable ePattern, or as a printed pattern which can be mailed to you.