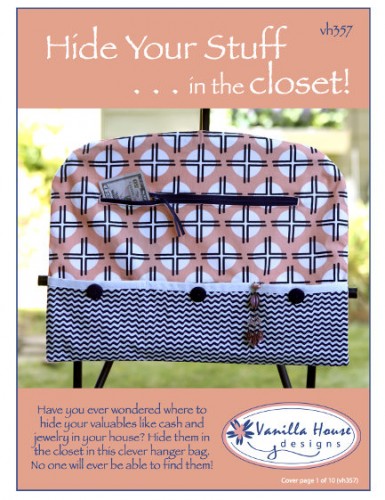 Where do you hide your stuff? In the closet!
Have you ever wondered where to hide your valuables like cash and jewelry in your house? How about in the closet with this clever hanger bag amongst your clothes, completely obscure. No one will ever realize it's there.
This pattern is available as a downloadable ePattern only.
Size: 13 inches by 17 inches